What do you think of this article?
By Dr. David Woo - December 24, 2021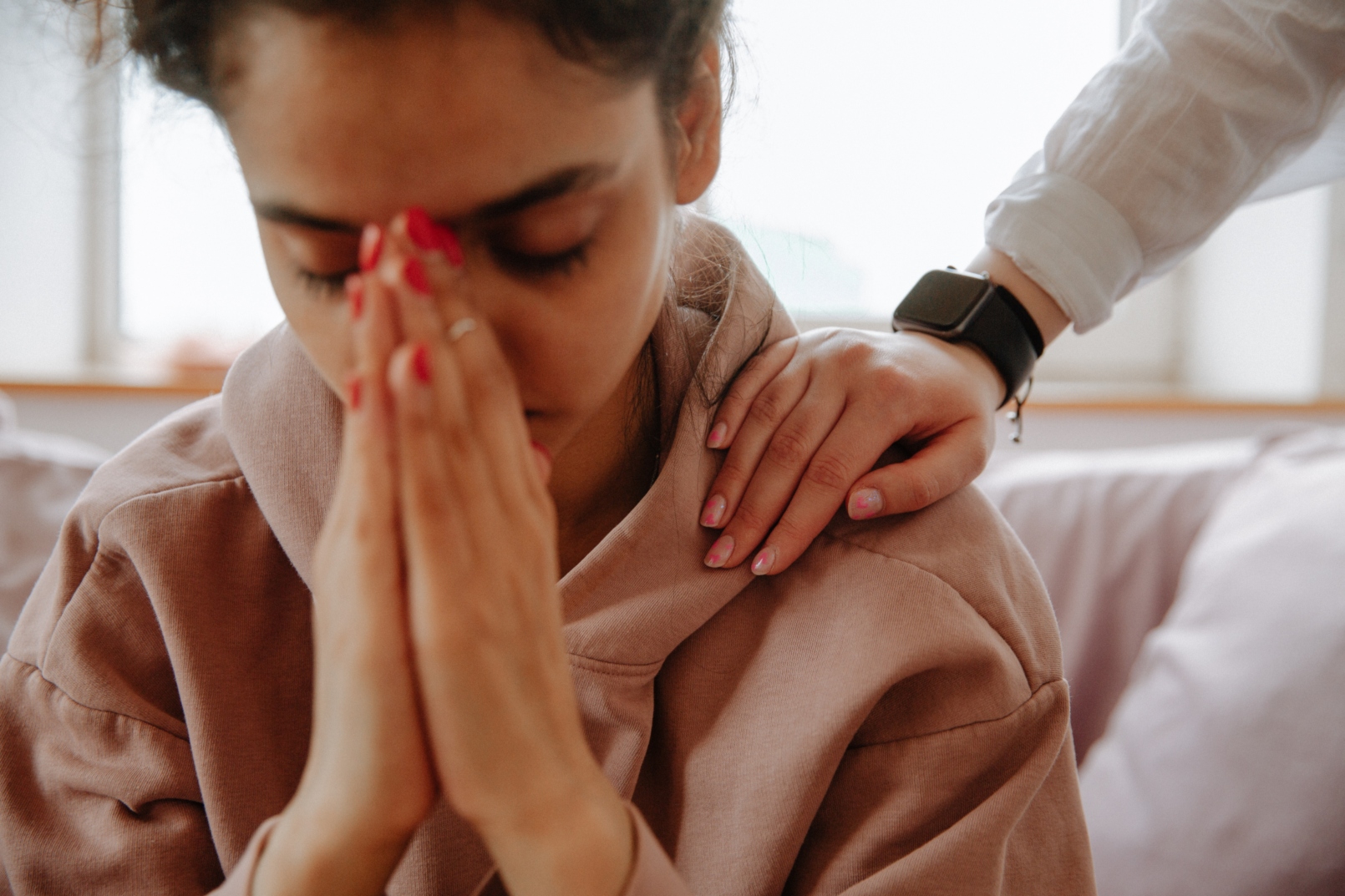 Young adulthood is a time when we go through many exciting life transitions: gaining more independence, going to college, and starting a new job. But this time in a person's life can also be filled with many trials and difficult times, such as rapid transitions (e.g. leaving home to go to college, then graduating from school to enter the workforce), in addition to mounting responsibilities and learning how to manage finances. These stressors can place young adults at an increased risk of depression.
In fact, rates of depression are highest among young adults between the ages of 18 and 25 and seem to be climbing.(1)
Rates of Depression Are Rising in Young Adults
A study published in 2019 tells us that the rates of depression among young adults between the ages of 18 to 25 increased by 63% from 2009 to 2017. This study did not observe the same trends in adults aged 26 years and older.(2)
The pandemic has also disproportionately affected the mental health of young adults. A recent study published by the CDC analyzed the results from surveys completed by adults 18 years and older. The results show that adults between the ages of 18 and 24 had the highest rates of depression symptoms (52.3%) and suicidal ideation (25.5%) within the 30 days prior to completing the survey.(3)
What Factors Contribute to Depression in Young Adults?
While there are certain factors that can contribute to depression for anyone, young adults experience unique situations that place them at risk for depression, including:
Being the victim of or witnessing physical or sexual abuse
Having another mental health issue, such as ADHD, anorexia, anxiety, etc.
Bullying and/or rejection by their peers
Having certain personality traits, such as being overly self-critical, having low self-esteem, or having a pessimistic nature
Being gay, lesbian, transgender, or bisexual and not having a support system
Frequent and excessive social media use
Excessive alcohol consumption, especially in young adults between the ages of 21-24(4)
Common Signs and Symptoms of Depression in Young Adults
Signs of depression in young adults include:
Low self-esteem
Low energy
Apathy
Anger or irritability
Extreme feelings of guilt
Inability to concentrate
Difficulty making decisions
Social withdrawal
Inability to cope with daily activities
Physical pain, such as backaches and digestive issues
Changes in eating and sleeping patterns
How Is Depression Treated in Young Adults?
The first step in getting treated for depression is to find help. Finding the right doctor with whom you feel comfortable can help you stick to your treatment and feel more confident in managing your care. Young adults with depression may be treated with the following:
Talk Therapy
Talk therapy is an important tool in helping people with depression to identify thought patterns and behaviors that may be contributing to their depression symptoms. It can also help them learn ways to positively interact with their peers and family members. Consistently seeing a therapist can also help people notice early signs that their symptoms may be getting worse. Types of talk therapy that are proven to help treat symptoms of depression are cognitive-behavioral therapy and interpersonal therapy.(5,6)
Antidepressants
In some cases, it can be beneficial to combine talk therapy with an antidepressant. Antidepressants have helped millions of people with depression get relief from their symptoms and are especially helpful for people who have moderate to severe depression. Talk to your doctor to see if you might benefit from taking an antidepressant.
TMS (Transcranial Magnetic Stimulation)
Transcranial magnetic stimulation, commonly referred to as TMS, is a medication-free, outpatient depression treatment that uses magnetic pulses to relieve depression symptoms. Patients who do not respond to antidepressants may find relief with TMS. Learn more about TMS and how it helps treat depression, here. 
Do You or Someone You Know Struggle with Depression?
If you notice signs of depression in yourself or a friend, it's important to get help. To learn more about depression treatment for young adults, contact us online or call 212.731.2033 to learn more.
---
Resources:
1. NIH National Institute of Mental Health. Major Depression. Publication Date Unknown. Updated October2021. https://www.nimh.nih.gov/health/statistics/major-depression. Accessed November 30, 2021.
2. Twenge JM, Cooper AB, Joiner TE, et al. Age, period, and cohort trends in mood disorder indicators and suicide-related outcomes in a nationally representative dataset, 2005-2017. J Abnorm Psychol. 2019;128(3):185-199. https://pubmed.ncbi.nlm.nih.gov/30869927/. Accessed November 30, 2021.
3. Czeisler ME, Lane RI, Petrosky E, et al. Mental Health, Substance Use, and Suicidal Ideation During the COVID-19 Pandemic — United States, June 24–30, 2020. Weekly. 2020:69(32);1049–1057. https://www.cdc.gov/mmwr/volumes/69/wr/mm6932a1.htm?s_cid=mm6932a1_w. Accessed November 30, 2021.
4. Chen CM, Dufour MC, and Yi H. Alcohol Consumption Among Young Adults Ages 18–24 in the United States: Results from the 2001–2002 NESARC Survey. Alcohol Res Health. 2004;28(4):269–280. https://www.ncbi.nlm.nih.gov/pmc/articles/PMC6601671/. Accessed November 30, 2021.
5. Travis D and Tajinder D. Is individual cognitive behavioral therapy as effective as antidepressants in patients with major depressive disorder? Evidence-Based Practice. 2021:24(5):21-22. https://journals.lww.com/ebp/Citation/2021/05000/Is_individual_cognitive_behavioral_therapy_as.18.aspx. Accessed November 30, 2021.6. Van Hees M, Rotter T, Ellermann T, and Evers S. The effectiveness of individual interpersonal psychotherapy as a treatment for major depressive disorder in adult outpatients: a systematic review. BMC Psychiatry. 2013;13:22. https://www.ncbi.nlm.nih.gov/pmc/articles/PMC3558333/. Accessed November 30, 2021.