What Is TMS?
TMS (transcranial magnetic stimulation) is a non-invasive treatment that is used for the treatment of major depression. During treatment, a coil placed over the head sends magnetic currents through the scalp and skull to activate neurons in areas of the brain that are believed to be in control of mood regulation.
Before any pulses are administered, TMS therapy requires extensive mapping of an individual's brain to better target where the electric currents should be applied for best results.
4.5 million
---
4.5 million people in the United States who have depression don't benefit from antidepressants.
In 2008
---
In 2008, TMS was approved by the FDA as an alternative.
1.5 million
---
1.5 million TMS treatments have been delivered to 60,000 patients to date.
in 19 minutes
---
Treatment is delivered in 19 minutes.
Authorized by the US Food and Drug Administration in 2008, TMS is an outpatient treatment, administered without the need for anesthesia, that allows patients to return to normal activity directly following treatment. Side effects reported after treatment are minimal, with most patients only experiencing minor discomfort. Patients undergoing TMS are not required to participate in any additional medication regimen.
At Madison Avenue TMS & Psychiatry, your care is our highest priority. We are dedicated to providing you with all the necessary tools and information that will make your TMS therapy in New York City as comfortable and effective as possible.
Our friendly staff is available to address any of your questions or concerns every step of the way. They will help you understand how TMS is used in the treatment of depression, what to expect from TMS therapy in NYC, and support you in your mental health journey.
How Does TMS Work in The Brain to Treat Depression?
We use the NeuroStar® transcranial magnetic stimulator to direct magnetic pulses to a specific area of the brain involved in mood regulation called the dorsolateral prefrontal cortex (or DLPFC).
An electric current passes through a magnetic coil positioned over the head, generating a magnetic field that stimulates neurons (nerve cells) in the brain that are thought to be underactive in a person with depression.
TMS requires multiple treatment sessions over a period of 9 weeks. Over time, TMS allows neurons to change the way they communicate with each other, forming new communication pathways and new patterns of behavior.
Learn more about what happens in the brain after a TMS session.
Who Can Benefit from TMS
TMS is recommended for patients who:
Have tried various rounds of different medications and psychotherapy with no relief from their symptoms
Wish to avoid the side effects of medication (such as sexual dysfunction and weight gain)
Are planning to become pregnant
Do not have a seizure disorder or a history of seizures
Do not have any metal implant within the head
---
How effective is TMS treatment?

30 clinical trials with 2,000 patients showed TMS to be effective for treating depression

In a real world naturalistic study, 58% of patients treated with TMS experienced significant improvement1

37% of people treated with TMS found relief from their depression symptoms2

People treated with TMS were 2-4 times more likely to achieve remission from depression symptoms, compared to people treated with antidepressants alone3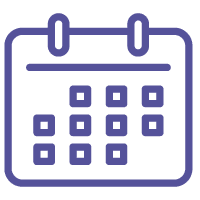 62.5% of people treated with TMS who experienced relief continued to show improvement after 1 year4
---
What to Expect from TMS Therapy in NYC, From Start to Finish

Preliminary Phone Screening
If you're interested in finding out whether TMS treatment is right for you, please take our quiz. If you'd like to commence treatment, please contact us for a preliminary phone screening.
During this initial conversation, we will gather some basic information and ask about your insurance coverage, as well as answer any questions you may have about undergoing TMS therapy in NYC. Once we've contacted your insurance company, we will reach out to you again to discuss insurance coverage/payment options.

Pre-Treatment Evaluation
This consultation is a chance for Dr. David Woo to get to know you, your symptoms, and your medical history to determine if TMS therapy in New York City is the best treatment option for you, and to tell you more about the TMS treatment process. After this appointment, we will submit a pre-authorization to your insurance company and coordinate your insurance coverage. We are also able to work with you to arrange an out-of-pocket payment plan, if necessary.

Brain Mapping + First Treatment
The first step for successful TMS treatment is effective mapping of the patient's brain to determine which point on the head should receive stimulation. During the mapping session, the technician will use the TMS device to send magnetic pulses and register the brain's response until the optimal point is identified. This visit will take approximately 1.5 hours, and includes both the mapping process and the first TMS treatment.

6-Week Treatment Course
Patients come in for treatment five days per week (Monday-Friday) for six weeks. After mapping, subsequent treatment sessions last approximately 20 minutes. Our treatment rooms are designed for your comfort, and we invite you to relax, watch television, or listen to your favorite music during sessions. Patients are asked to complete a weekly evaluation to measure progress. If determined necessary at any point during treatment, the technician may perform a re-mapping to improve treatment effectiveness.

3-Week Taper Period
After the six-week treatment course, there is a three-week taper period. Patients will need to come into the office for three TMS sessions in the seventh week, two sessions in the eighth week, and one final session in the ninth week.
---
Conditions That Transcranial Magnetic Stimulation (TMS) Can Treat
In the United States, the Food and Drug Administration (FDA) has only approved TMS for treatment-resistant major depressive disorder (MDD) and obsessive-compulsive disorder (OCD). However, numerous clinical trials provide evidence that TMS can safely and effectively treat other conditions, such as anxiety, PTSD (post-traumatic stress disorder), Parkinson's disease, and ADHD. (1,2,3,4,5) Learn more about other conditions TMS can treat.
Additional Resources
If you would like to learn more about TMS therapy, please visit:
Myths and Facts
TMS and ECT are the same procedure.
TMS is not the same as ECT (electroconvulsive therapy, formerly called "electroshock therapy" or "shock treatment"). While both therapies are used to treat major depression, ECT is usually administered in a hospital with anesthesia, which adds to the risk and recovery time of the procedure. Most physicians recommend ECT as an emergency measure because it is invasive and can lead to serious side effects, like memory loss. TMS is an non-invasive outpatient procedure that has demonstrated few to no side effects.
---
TMS isn't safe.
The safety and effectiveness of TMS has been supported by over 30 medical studies and multiple meta-analyses. It was approved by the FDA in October of 2008 and is widely considered a very low-risk procedure by the medical community as TMS does not require anesthesia and can be performed as an outpatient procedure.
Most patients only report minor discomfort as a side effect and can continue their life as usual directly following each procedure.
Other reported side effects of TMS treatment include:
Difficulty sleeping
Eye pain
Facial pain/toothache
Muscle twitch
In very rare cases (0.1%), patients may experience seizures after treatment. But it is important to note that no adverse cognitive effects, including memory loss, have been reported following TMS.
Patients and caregivers should be vigilant of behavioral changes during treatment — especially if they notice an increase in suicidal thoughts or behavior, or depression symptoms worsen.
Overall, the side effects of TMS treatment are few and low in severity when compared to the commonly-reported side effects of antidepressant medications. TMS provides a safe and effective alternative to these treatment methods. Learn more about TMS therapy success rates.
---
Nothing has worked for me, so TMS won't work either.
TMS is recommended for patients who have tried many other therapies – including multiple medications and psychotherapy – with no relief. One study demonstrated an improvement in symptoms in 58% of participants, and a 37% full remission rate in individuals diagnosed with treatment-resistant depression who underwent TMS.
---
TMS isn't covered by insurance.
Nearly all major insurance providers offer coverage for TMS. Even if we're not in-network with your insurance plan, we can negotiate coverage as an out-of-network provider in most cases. Learn more about TMS and insurance here. You can also learn more about TMS therapy costs.
---
Frequently Asked Questions on TMS Treatment
1. What are the side effects of TMS?
There are only a few (usually minor) side effects reported by patients, and the majority of patients do not stop treatment due to them. The most common side effect reported by patients is slight pain or discomfort in the treatment area, usually only reported in the first week. Learn more about the potential side effects of TMS.
2. Will the treatment sessions fit into my schedule?
The Madison Avenue TMS & Psychiatry team will work with you to coordinate your schedule for TMS therapy in NYC. Office hours are Monday through Friday from 9am to 5pm, and flexible treatment schedules can be arranged. If you need to miss a treatment session, please let us know, and we will reschedule for the next available date and time that works for you.
3. What can I do and not do after a TMS session?
You can return to your normal daily activities immediately after each TMS session.
4. Can TMS be combined with other depression treatments, like my current medication?
TMS can be combined with most antidepressant medications, but Dr. Woo will evaluate all of your current medications and their compatibility during your pre-treatment evaluation appointment. You're welcome to continue any psychotherapy you're currently undergoing, or if you're interested, we can offer you psychotherapy and medication management.
5. When will I start to see results with TMS?
The time it takes to see results with TMS will vary from patient to patient. Some patients report an improvement in depression symptoms in as little as 2 weeks, while others don't notice an improvement until week 4 or 5. Patients who take longer to notice symptom relief are still receiving effective treatment and can still experience long-lasting relief from their depression symptoms. Learn more about what can affect your time to results.
6. How long do TMS results last?
How long the effects of TMS last will vary from patient to patient. Studies show that patients who achieve remission from depression are more likely to continue to show signs of remission or response to treatment even one year after completing a round of treatment. In some cases, patients may need a maintenance session of TMS. Learn more about what influences how long TMS results can last.
7. Who will I interact with during treatment?
Throughout therapy at Madison Avenue TMS & Psychiatry, you will see a technician at each of your appointments, who will guide you through each treatment. Dr. Woo will check in on your progress at least weekly, and he's available for additional check-ins anytime you'd like.
8. Is your TMS therapy NYC location easy to get to?
Though appointments are required several times per week during the first 6 weeks of TMS therapy in New York City, public transportation makes it easy to get here. We're located at 515 Madison Avenue, just one block from the E and M trains and a 10-minute walk to the N, R, W, and 6 trains. The north-south bus stops right on the corner, and the cross-town bus stops only four streets up. Parking is also available around the corner. Learn more about how to get here.
9. Is TMS right for me?
TMS is considered when patients do not see improvement in depression symptoms after trying at least 2 types of antidepressants. TMS cannot be administered to patients who have implanted metallic devices in or around the head (such as aneurysm clips or coils and electrodes that monitor brain activity) or who have electrical implants (such as pacemakers and ICDs). Learn more about who is a good candidate for TMS.
---
What is rTMS?
Repetitive transcranial magnetic stimulation (rTMS) is a painless, noninvasive treatment for depression in which coils are placed above the patient's head to administer repetitive electromagnetic pulses to specific areas of the brain. The rTMS procedure is used to create changes in the centers of the brain that control mood regulation and depression, leading to the alleviation of depression symptoms in those who undergo it.
We offer rTMS at our practice in the Midtown neighborhood of Manhattan, New York City. See where we're located and learn more about getting to our NYC office.
We offer rTMS at our practice in the Midtown neighborhood of Manhattan, New York City. See where we're located and learn more about getting to our NYC office.
How does rTMS therapy differ from TMS?
In a clinical setting, there's no difference. All TMS therapy programs that are available to patients for the treatment of depression are technically rTMS, even though physicians typically drop the "r" and refer to them as "TMS."
Even though the names differ, the treatment program and benefits for patients are exactly the same.
---