What do you think of this article?
By Dr. David Woo - September 12, 2022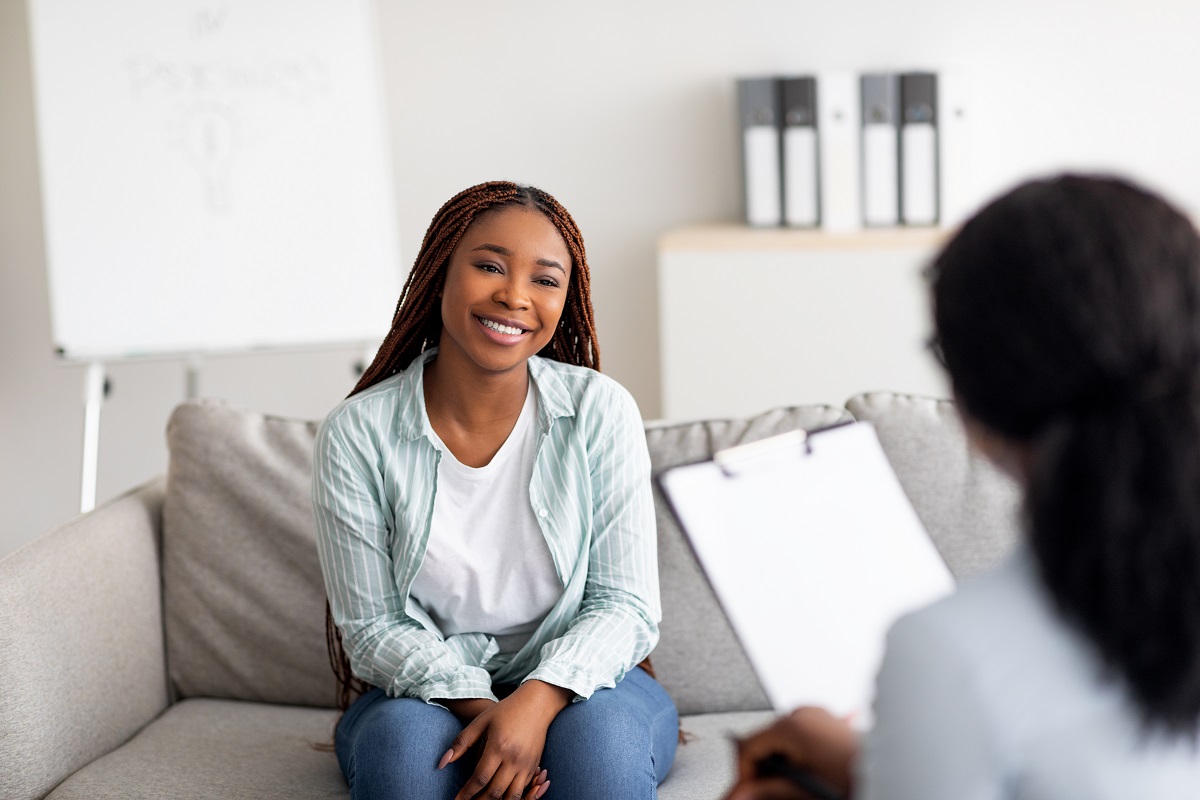 Transcranial magnetic stimulation is proven as an effective treatment for the symptoms of certain mental and behavioral conditions, like depression and obsessive-compulsive disorder. TMS helps relieve symptoms even when traditional treatments like medication are not enough (referred to as treatment resistance).
While no depression treatment is considered permanent, studies show that TMS can have long-lasting positive effects.
What Is Transcranial Magnetic Stimulation?
Transcranial magnetic stimulation, often referred to as TMS, is a medication-free, non-invasive treatment that uses an electromagnetic coil to painlessly send magnetic pulses to specific areas of the brain. TMS is used to moderate activity in regions of the brain associated with mood disorders and mental health conditions.
TMS is FDA-approved to treat major depressive disorder (MDD), anxious depression, and obsessive-compulsive disorder (OCD). 
How Long Do the Effects of TMS Last?
How long the effects of TMS therapy last varies from patient to patient, but studies show that some patients experience symptom relief for as long as one year after just one course of treatment. Learn more about the TMS success rate here.
A study published in 2014 shows that just one course of TMS is a durable treatment for a significant percentage of patients with treatment-resistant depression. For this study, 257 patients with major depressive disorder who did not see an improvement with antidepressant medication were observed across 42 clinics. All study participants received a six-week course of TMS therapy. Patients completed an assessment before starting TMS and subsequent assessments every three months for one year following TMS treatment.(1)
Out of 257 participants, 120 showed a positive response to TMS (reduction of symptom severity) and/or remission (complete disappearance of symptoms). Of the 120 participants who showed response or achieved remission with TMS, 75 patients (62.5%) continued to experience symptom relief even one year after treatment completion.(1)
Some Patients May Benefit from Maintenance TMS Sessions
In this same study, patients were given the option of receiving additional TMS sessions if they experienced symptom return after treatment completion. After the first month of treatment, during the tapering phase, 93 patients (36.2%) elected for additional TMS sessions, which helped restore the benefits felt with TMS.(1)
TMS, similar to extended use of antidepressants or continued talk therapy, can be used to prevent relapse (the return of depression symptoms). A few studies have looked at the efficacy of using maintenance TMS to prevent relapse, using different treatment protocols, and show that maintenance TMS is more effective than not performing maintenance TMS.(2,3)
Learn more about the potential benefits of maintenance TMS sessions.
At Madison Avenue TMS & psychiatry, Dr. Woo can help you understand if maintenance TMS may benefit you, and whether your insurance coverage will cover the cost. Learn more about how we navigate the costs of TMS for our patients here.
Are You Ready to Try TMS?
If you are struggling with symptoms of depression or OCD, or if you believe you may be a candidate for TMS therapy, contact us online or call us at (212) 731-2033 to speak with a licensed mental health provider about your treatment options.
---
Resources:
1. Dunner DL, Aaronson ST, Sackeim HA, et al. A multisite, naturalistic, observational study of transcranial magnetic stimulation for patients with pharmacoresistant major depressive disorder: Durability of benefit over a 1-year follow-up period. J Clin Psychiatry. 2014;75(12):1394-401. https://pubmed.ncbi.nlm.nih.gov/25271871/. Accessed August 18, 2022.
2. Richieri R, Guedj E, Michel P, et al. Maintenance transcranial magnetic stimulation reduces depression relapse: a propensity-adjusted analysis. J Affect Disord. 2013;151(1):129-35. https://pubmed.ncbi.nlm.nih.gov/23790811/. Accessed August 18, 2022.
3. Philip NS, Dunner D, Dowd S, et al. Can Medication Free, Treatment-Resistant, Depressed Patients Who Initially Respond to TMS Be Maintained Off Medications? A Prospective, 12-Month Multisite Randomized Pilot Study. Brain Stimulation. 2016;9(2):251-7. https://pubmed.ncbi.nlm.nih.gov/26708778/. Accessed August 18, 2022.