Medically Reviewed by Dr. David Woo, MD – Written by Madison Avenue TMS & Psychiatry Staff – Updated on September 21, 2020.
TMS Doctor and Psychiatric Nurse Practitioners
The TMS physicians and staff of Madison Avenue TMS & Psychiatry do everything we can to create a warm, understanding, compassionate space that always puts the patient first. Our attending psychiatrist, Dr. Woo, has been treating patients with depression since 2002. He seeks to create a calm, relaxing environment where all patients are heard. He maintains daily contact with our TMS technicians and checks in on patients to ensure that they are progressing. All our TMS technicians are empathetic listeners and will help you feel comfortable throughout the entire process.
From the moment of your first call, we want you to know that you aren't alone in your treatment. If you ever have any questions or concerns about your treatment, please do not hesitate to bring them up. You can always ask to consult with Dr. Woo about any aspect of your psychiatric treatment, including personal medication management. He is connected with well-regarded therapists in the area who can provide ongoing talk therapy. We aim to always be available for you, so should you need anything throughout the course of treatment, you will be given Dr. Woo's phone number and email address. As transcranial magnetic stimulation providers, we are here to listen, educate, and empower you to regain your well-being.
Learn more about insurance coverage for TMS, TMS therapy costs, or TMS therapy success rates.
Our office in NYC is conveniently located on Madison Avenue in Midtown East, a few blocks from Central Park. Learn more about how to get to us.
---
"I'm looking for a TMS doctor near me."
Meet Dr. David Woo, MD
Dr. David Woo (a proud member of the Clinical TMS Society) is certified in Psychiatry and Geriatric Psychiatry by the American Board of Psychiatry and Neurology. He completed his residency and a fellowship at the Beth Israel Medical Center in New York City after receiving his Doctorate in Medicine from the Albert Einstein College of Medicine. After completing his fellowship, he stayed on as an Attending Psychiatrist at the Beth Israel Outpatient Psychiatric Clinic, where he contributed to research on depression and received the Philip Hauptman Award for Excellence in Teaching.
Dr. Woo has been seeing patients in private practice since 2002, always with the goals of combining evidence-based medicine with psychodynamic psychotherapy and collaborating with other mental health professionals to ensure the best possible outcomes for his patientsThese objections led him to transcranial magnetic stimulation therapy in 2017,  when he obtained extensive training and certification to administer TMS therapy. Dr. Woo now administers the procedure using Brainsway Deep TMs but is also trained in Neurostar TMS. His greatest clinical interests include helping patients suffering from depression, anxiety, and obsessive-compulsive disorder.
Dr. Woo currently practices on Madison Avenue, in Midtown Manhattan. His New York City TMS practice specializes in helping patients who haven't found relief from depression symptoms through traditional methods achieve remission.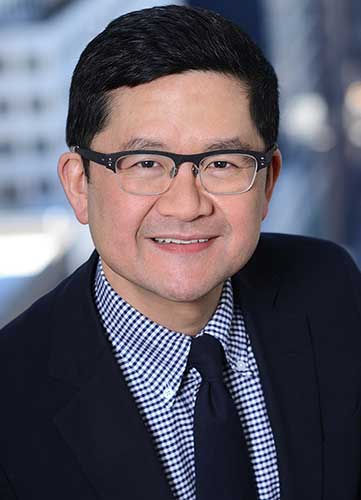 ---
Meet Dr. Stephanie Neves, DNP
Dr. Stephanie Neves is a doctorally trained, board-certified psychiatric nurse practitioner. She obtained her BA from the George Washington University in Psychology with a specialization in Cognitive Neuroscience. Dr. Neves spent several years in research before she started her nursing career at Columbia University, where she obtained her Bachelors of Science in Nursing, Masters of Science in Nursing and Doctor of Nursing Practice degrees. Prior to becoming a nurse practitioner, she was a staff nurse at the psychiatric unit of New York Presbyterian – Weill Cornell. She has several years of experience as a nurse practitioner in New York City, primarily in community mental health.
Dr. Neves believes in an integrative approach that focuses on how medication can help strengthen the mind-body connection. She offers evidence-based, clinical guidance in a safe, supportive and non-judgmental environment.
Dr. Neves delivers culturally competent care and has experience working with diverse backgrounds, including LGBTQIA patients. She is proficient in treating adults with anxiety, depression, stress, and trauma, among other psychiatric disorders. She is excited to work with Dr. Woo in supporting patients undergoing Transcranial Magnetic Stimulation therapy.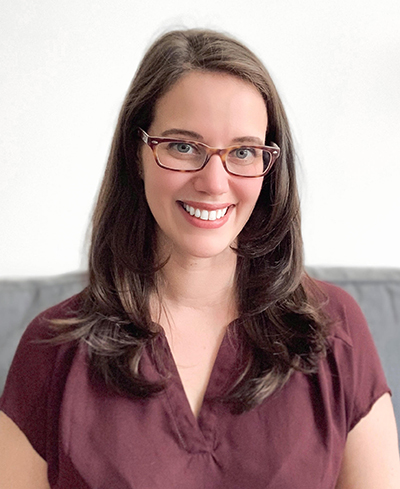 ---
Important Information for Telemedicine Patients
We look forward to welcoming you to Madison Avenue TMS & Psychiatry! Please read our guidelines below. These guidelines are only for telemedicine patients who are seeing our Nurse Practitioners Dr. Neves and Rachel Conry virtually. They do not apply to TMS patients who are seeing Dr. Woo in-office.
At this time, we are only able to see telemedicine patients who are living within the 5 boroughs of New York City, Hoboken, or Jersey City.
If you made your appointment online via Zocdoc, you'll receive an email notification requesting that you confirm your appointment. Please confirm your appointment within 24 hours of receiving this email, or your appointment will be automatically canceled. (Please note that this is only for patients scheduling via Zocdoc. If you scheduled your appointment over the phone, you will not need to confirm it by email.)
You can cancel your appointment up to 24 hours before the appointment start time (or 72 hours before, if your appointment is on a Monday) at no charge. If you cancel less than 24 hours before your appointment, or don't show up, a $150 fee will be charged.
When you schedule your appointment, we will request your credit card information. This is so that we can collect your copay at the time of the appointment. If necessary, we may also use it to collect the $150 no-show/late cancellation fee.
Our practice does not provide controlled medications for ADHD unless the patient is able to provide a psychological evaluation or childhood evaluation confirming this diagnosis (evaluation from a primary care physician is not accepted). Requests for other controlled medications will require prior records or verification from your treating clinician.
If you're a telemedicine patient, any prior authorizations or disability paperwork that you may need are not covered by your health insurance. Therefore, our office charges a fee to cover these services. The fee for short-term disability paperwork is $100 every half-hour. The cost for prior authorizations will vary depending on your case. Please feel free to contact us online or call our office at (917) 513-8537 if you'd like more information.
---