What do you think of this article?
By Dr. David Woo - May 19, 2022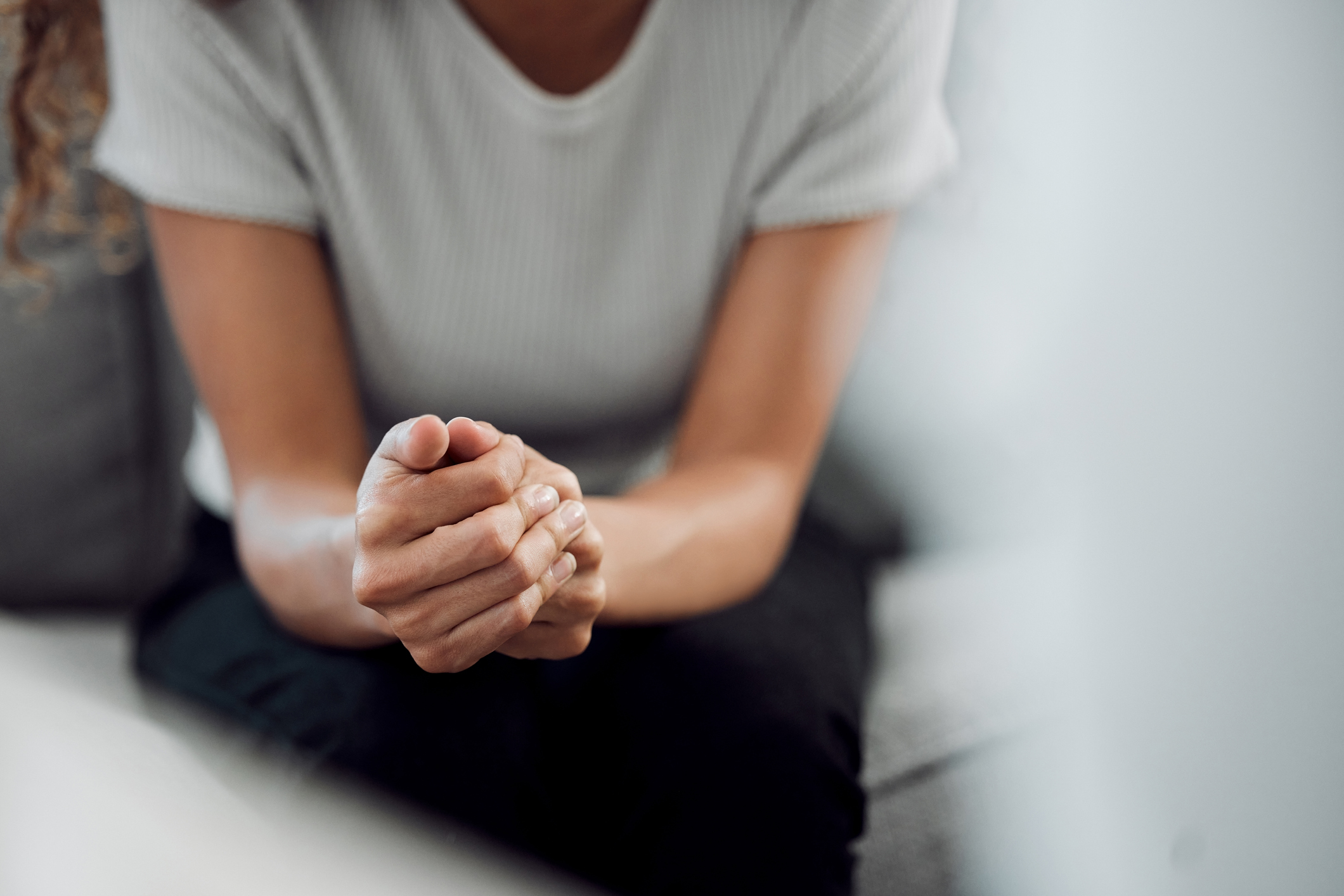 It's been widely documented that TMS, or transcranial magnetic stimulation, is a highly-effective treatment for depression, especially in cases where medication and talk therapy have failed. But TMS can also help individuals who are struggling with obsessive-compulsive disorder, and a type of TMS called "dTMS" ("deep TMS") is now FDA-approved for the treatment of OCD.
What Is TMS (Transcranial Magnetic Stimulation)?
TMS is a medication-free treatment that's FDA-approved for the treatment of depression. A specific type of TMS, called "dTMS," is also FDA-approved for the treatment of OCD. Call your health insurance company to find out whether your policy covers TMS for OCD.
TMS is performed at a psychiatry clinic, and you'll come to your psychiatrist's office regularly over the course of 9 weeks. During your visits, you'll sit comfortably for 19 minutes while a device sends safe and painless magnetic pulses into your brain. You're free to read, watch TV, or listen to music during your session, and you'll be able to leave alone and drive yourself home afterward.
Does TMS Work for OCD (obsessive-compulsive disorder)?
Medication and talk therapy have long been the standard treatment approach for OCD, but for 40-60% of patients, they don't provide adequate symptom relief.(1) Studies have shown that deep TMS (often abbreviated to "dTMS") may be an excellent treatment option for OCD when medication and therapy have failed.
In one study covering 22 different clinics/hospitals, 57.9% of patients experienced relief after 29 TMS sessions, with symptoms on average beginning to let up after 20 sessions.(2)

In another study, which focused on patients who had tried 3 or more OCD medications with no success, TMS was shown to be significantly more effective than a placebo treatment. (In TMS studies, patients in the placebo group received "sham" TMS treatments, which are exactly the same as real TMS except that the machine is not actually delivering magnetic pulses to the brain.) 8% of patients in the placebo group reported feeling some improvement in their symptoms, while 41% who received actual TMS reported feeling better.(1)

Another study's results suggest that dTMS may actually be more likely to be effective in patients with severe OCD than mild-to-moderate OCD.(3)
TMS Doctor in NYC
If you're interested in TMS for OCD, make sure that your TMS provider offers dTMS, which is performed using the BrainsWay device. It's also a good idea to seek out a provider who has experience specifically with dTMS for OCD, as the International OCD Foundation has outlined specific TMS protocols that have been shown to be most effective for treating OCD.(4) The provider you choose should be familiar with these.
At Madison Avenue TMS & Psychiatry, our psychiatrist and TMS technicians are very knowledgeable about TMS for OCD, and we're happy to answer any questions you may have. We offer both dTMS using the BrainsWay device as well as rTMS using the Neurostar device. We're conveniently located in Midtown Manhattan, close to public transport and with parking nearby. To learn more or schedule your first appointment, call us at (212) 731-2033, or contact us online.
---
Resources:
Roth Y, Barnea-Ygael N, Carmi L, Storch EA, Tendler A, and Zangen A. Deep transcranial magnetic stimulation for obsessive-compulsive disorder is efficacious even in patients who failed multiple medications and CBT. Psychiatry Research. 2020;290:113179. https://pubmed.ncbi.nlm.nih.gov/32540588/. Accessed May 3, 2022.
Roth et. al. Real-world efficacy of deep TMS for obsessive-compulsive disorder: Post-marketing data collected from twenty-two clinical sites. Journal of Psychiatric Research. 2021;137:667-672. https://pubmed.ncbi.nlm.nih.gov/33183769/. Accessed May 3, 2022.
Nye J. Deep Transcranial Magnetic Stimulation Benefited Patients With Severe Symptoms of Obsessive Compulsive Disorder. Psychiatry Advisor. https://www.psychiatryadvisor.com/home/topics/anxiety/obsessive-compulsive-and-related-disorders/deep-transcranial-magnetic-stimulation-benefited-patients-with-severe-symptoms-of-obsessive-compulsive-disorder/. Accessed May 3, 2022.
Transcranial Magnetic Stimulation (TMS) for OCD. International OCD Foundation. https://iocdf.org/about-ocd/ocd-treatment/tms/. Accessed May 3, 2022.