How Successful Is TMS in Treating Depression?
Transcranial magnetic stimulation (TMS) is clinically proven to safely and effectively relieve depressive symptoms, even in patients with treatment-resistant depression. Not only is TMS successful in alleviating symptoms of treatment-resistant depression, but the results are also long-lasting.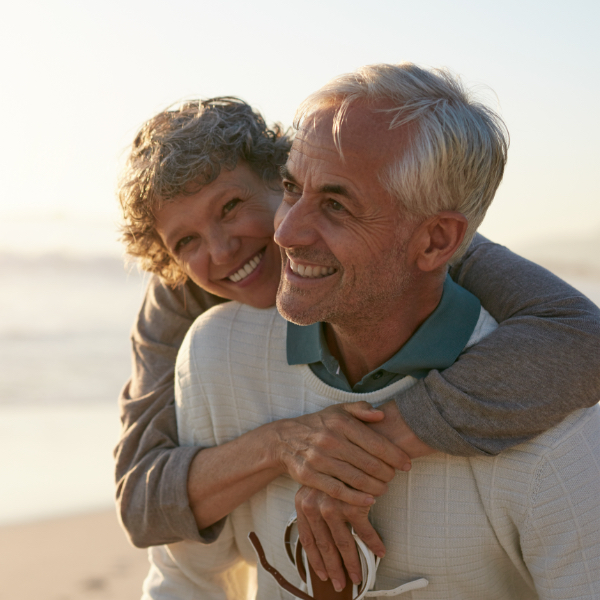 Proven to Relieve and Eliminate Depressive Symptoms
---
In real-world studies, clinical assessment showed that 58% of patients responded to TMS therapy and 37.1% achieved remission.1
More Effective Than Antidepressants
---
A comparison of two landmark studies shows that TMS is 2 to 4 times more effective in relieving depressive symptoms in patients with treatment-resistant depression than antidepressants.1.2
Long-Term Results
---
62.5% of people who found relief with TMS continued to have fewer depression symptoms one year after treatment.
To reach these TMS therapy success rates, a nine-week course of treatment is required. In some cases, maintenance sessions are needed. For some patients, depression symptoms may return in the future. These patients may require a second course of TMS.
---
What Affects TMS Treatment Success Rates?
The success rate of TMS therapy can vary, but TMS is highly effective for a wide range of people (take our quiz to learn whether you're a candidate for TMS). But some studies have indicated that a few factors may make a person more or less likely to respond to TMS treatment:
Age: Patients younger than 60 have been shown to respond better to TMS.4
Personality: People with higher persistence scores (people who are persistent tend to persevere even when frustrated or tired) on the Temperament and Character Inventory (TCI) personality questionnaire respond more quickly to TMS.5 Robert Cloninger's Temperament and Character Inventory is used by psychiatrists around the world to identify and group personality types.
Treatment-Resistance Level: Patients who are less resistant to antidepressant medications respond more positively to TMS.7 (Though studies suggest that people who are resistant to antidepressants may respond more positively to TMS than to antidepressants.)
Taking an Antidepressant at the Same Time: If you're taking an antidepressant while undergoing TMS, TMS may make the antidepressant more effective, meaning better overall results.8.9
TMS is not indicated for patients who have a history of seizures or seizure disorders, or who have a permanent metal implant in their head.
---
Madison Avenue TMS Success Rates
At Madison Avenue TMS & Psychiatry, our TMS depression success rates are consistent with national results. Among our patients, 62% of our patients have responded to TMS therapy, while 30% have achieved remission. Our results were analyzed using technical measurements from the PHQ-9 (Patient Health Questionnaire-9) depression scale.
62% Respond to treatment
---
Response to TMS treatment is indicated when PHQ-9 depression scores are reduced by at least 50 percent.
30% Achieve remission
---
Remission from depressive symptoms is indicated when PHQ-9 depression scores fall below a 5 on a 27 point scale.

Learn more about depression treatment in NYC on our website or contact us online to ask a question about TMS therapy success rates.
---
Resources: