What do you think of this article?
By Dr. David Woo - June 5, 2018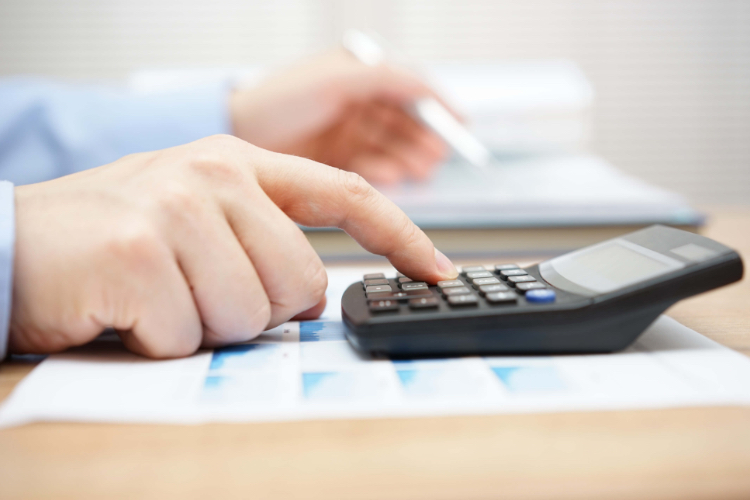 Transcranial Magnetic Stimulation (TMS) was approved by the FDA in 2008 to combat the symptoms of treatment resistant depression. Since its approval, many more insurers have begun accepting TMS therapy as a covered procedure to treat depression that persists even after other treatment methods have been tried. Patients new to TMS often have questions about paying for the procedure and the kind of assistance they can receive for treatment.
Is TMS covered by my insurance plan?
TMS is now widely covered, either fully or partially, by many insurance providers. Most commercial policies have special provisions to cover TMS therapy. These may include treatment by an approved in-network provider or an out-of-network provider via a single-case agreement. Many insurance companies also require patients to receive prior authorization before they will be covered for treatment. At Madison Avenue TMS & Psychiatry, we guide you through all the steps, and will contact your insurance company and submit the necessary paperwork on your behalf. In this post, we explain the jargon to break down how payment works.
What is a single-case agreement and how does it work?
While some physicians who offer TMS therapy may be covered under your insurance policy, your chosen provider may not be. Many insurance companies still make it possible to receive treatment with your chosen provider by requiring something called a single-case agreement to cover all or part of the cost of a patient's TMS therapy. A single-case agreement is a contract between an out-of-network provider and the insurance company. It allows the patient receive the same or similar coverage to see the out-of-network provider as they would for an in-network provider. In the past, Madison Avenue TMS & Psychiatry has been successful in negotiating these agreements with major insurance providers and will work diligently to help patients navigate any necessary requirements.
What is prior authorization and how does it work?
Prior authorization is an insurance company's way of determining that the recommended treatment is necessary and not avoidably expensive. For example, an insurance plan may deny a prior insurance request for a brand name prescription if there is a comparable generic drug that can provide similar results. At Madison Avenue TMS & Psychiatry, our staff submit paperwork to the patient's insurance company to petition for approval that TMS therapy is necessary.
In order to grant prior authorization, it is common for insurance companies to require evidence that some or all of the following conditions apply:
They have tried a minimum number of depression medications with no results
They are unable to tolerate depression medications
They have have undergone a minimum amount of psychotherapy with no results
They have previously had success treating their depression with TMS
They wish to pursue TMS as a less-invasive alternative to ECT (electroconvulsive therapy)
We can submit prior authorization paperwork at the same time as the single-case agreement paperwork to avoid unnecessary delays.
What if my insurance will not cover TMS treatment?
If your insurance does not agree to cover all or part of your TMS treatment, there are still options available to you. At Madison Avenue TMS & Psychiatry, we can provide payment plans to patients who pay any or all of their therapy out-of-pocket so that insurance coverage does not get in the way of your health. Learn more about TMS therapy costs here.
How does Madison Avenue TMS & Psychiatry help me navigate coverage and payment?
If you are interested in pursuing TMS Therapy at Madison Avenue TMS & Psychiatry, our staff will guide you in every step of the way:
We begin by gathering information about your insurance coverage from our very first conversation. Then we use this information to see if your insurance company accepts single-case agreements and check with you to see if you would like to move forward with an eligibility evaluation.
At the eligibility evaluation, our staff will ask additional questions about your history with depression and previous treatments. Based on your responses, we will gather the necessary documentation and submit a pre-authorization and single-case agreement to your insurance company.
If your insurance company accepts the pre-authorization, we will go ahead and schedule your first appointment for brain mapping and treatment.
Patients are required to pay any portion of TMS Therapy that is not covered by insurance; however, we are happy to work out a payment plan that suits your needs.
Our TMS coordinators at Madison Avenue TMS & Psychiatry make communication with you a priority. We want you to know what's going on with your insurance coverage so that no one is surprised or disappointed with their experience.
If you would like to check if your insurance provider offers in-network coverage or find a TMS provider in your area, you can use this handy tool from NeuroStar, a leading provider of TMS therapy equipment and training. Always feel free to contact us with questions and to discuss paying for TMS.