What do you think of this article?
By Dr. David Woo - October 17, 2022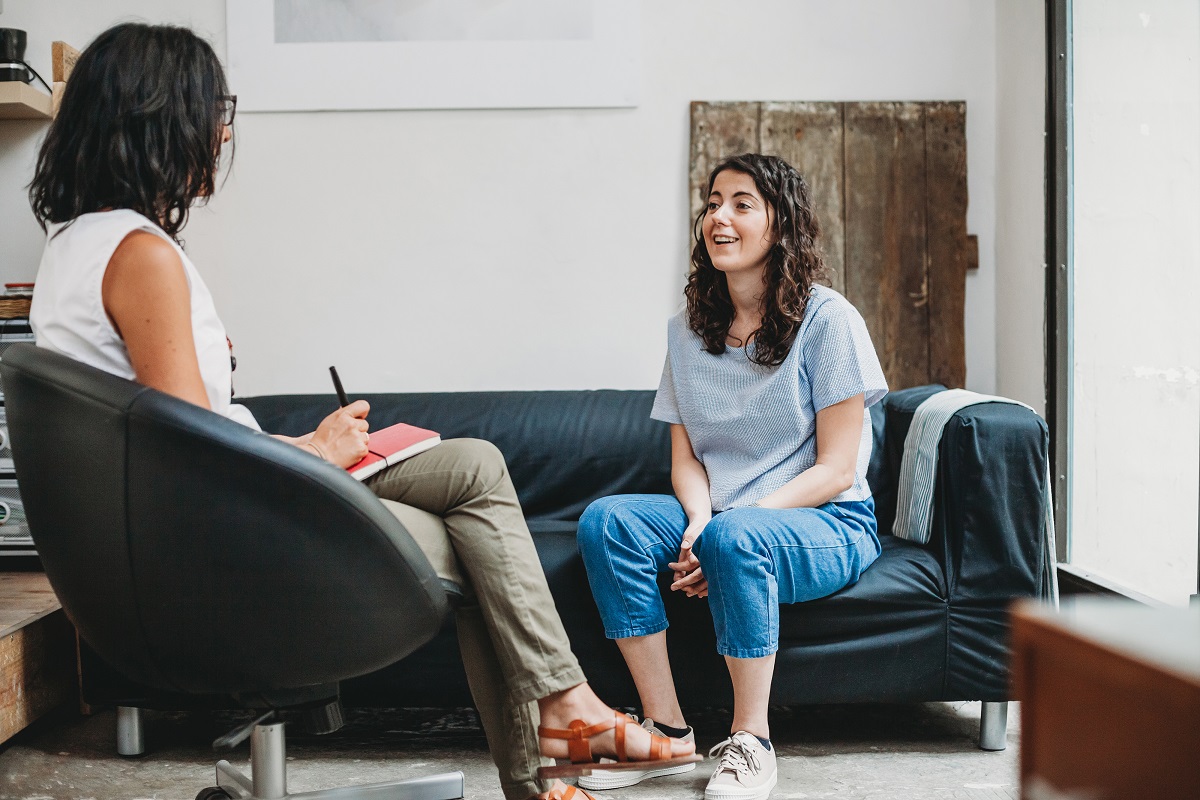 Transcranial magnetic stimulation (TMS) is a therapy that, for many reasons, is becoming more commonly used to treat mental health conditions like depression and OCD. Some of the reasons TMS has gained popularity are that it's medication-free, safe, effective, and well-tolerated (patients experience few, if any, side effects).
While TMS is a safe procedure, just like any treatment, it does have a risk of side effects. The most common side effects of TMS are mild headache and scalp discomfort, which are treatable using over-the-counter pain medications and generally go away after the first week of treatment.
While rare, TMS does have a very small risk of seizure–less than 1% overall. However, TMS isn't the only depression treatment that comes with a risk of seizure. The risk of seizure associated with TMS is comparable to that of psychotropic medications (i.e. antidepressants and anti-anxiety medications).(1)
TMS Seizure Statistics
In a survey conducted in 2018, 134 members of the Clinical TMS Society completed a survey to report seizures that occurred in their practice, across all different TMS device manufacturers. The results from the survey show that the overall risk of seizure was found to be .31 per 10,000 sessions and .71 per 1000 patients. In total,18 seizures were reported in 586,656 sessions (one round of TMS treatment requires about 36 sessions) and 25,526 patients.(2)
How Does TMS Influence the Brain to Reduce Symptoms?
TMS is an outpatient procedure performed in various 20-minute sessions, over the course of six weeks. During TMS treatment sessions, a coil is placed over the head. This coil emits magnetic pulses to a targeted region of the brain. These magnetic pulses then create an electrical current in the brain. The electrical current stimulates neurons (brain cells) and activates them. When activated, neurons release neurotransmitters (chemicals that help neurons communicate with each other). As neurotransmitters are released, neurons can form new communication pathways between different regions of the brain.
There are three main ways TMS influences the brain to reduce symptoms of mood disorders:
TMS targets specific regions of the brain associated with certain mental health disorders
TMS stimulates electrical activity in the brain (as opposed to antidepressants that chemically stimulate the brain)
TMS "resets" neural pathways in the brain
What Can Increase Someone's Risk of Having a Seizure with TMS?
There are various factors that can affect a person's risk of seizure with TMS, including:
History of seizures or a seizure condition
Sleep deprivation
Alcohol use
History of a traumatic brain injury
Certain medications (antipsychotics, certain antidepressants, etc.)
TMS has been successfully used to treat patients with traumatic brain injuries and, though we do not perform TMS on individuals with seizure-related disorders or a history of seizures, it has been successfully used on patients with epilepsy and patients that had prior TMS-related seizure.(1)
Following Safe Practice Guidelines Minimizes Side Effects
TMS practice is guided by the Wasserman safety protocol, which outlines specific parameters for use, such as frequency, intensity, and duration of treatment. Following this protocol significantly reduces the risk of potential TMS side effects, including seizure.(3) 
---
Resources:
1. Stultz DJ, Osburn S, Burns T, Pawlowska-Wajswol S, Walton R. Transcranial Magnetic Stimulation (TMS) Safety with Respect to Seizures: A Literature Review. Neuropsychiatr Dis Treat. 2020;16:2989-3000. Accessed August 28, 2022.
2. Taylor JJ, Newberger NG, Stern AP, Phillips A, Feifel D, Betensky RA, Press DZ. Seizure risk with repetitive TMS: Survey results from over a half-million treatment sessions. Brain Stimul. 2021;14(4):965-973. Accessed August 28, 2022.
3. Rossi S, Antal A, et al. Safety and recommendations for TMS use in healthy subjects and patient populations, with updates on training, ethical and regulatory issues: Expert Guidelines. Clin Neurophysiol. 2021;132(1):269-306. https://pubmed.ncbi.nlm.nih.gov/33243615/. Accessed September 14, 2022.