What do you think of this article?
By Dr. David Woo - March 19, 2020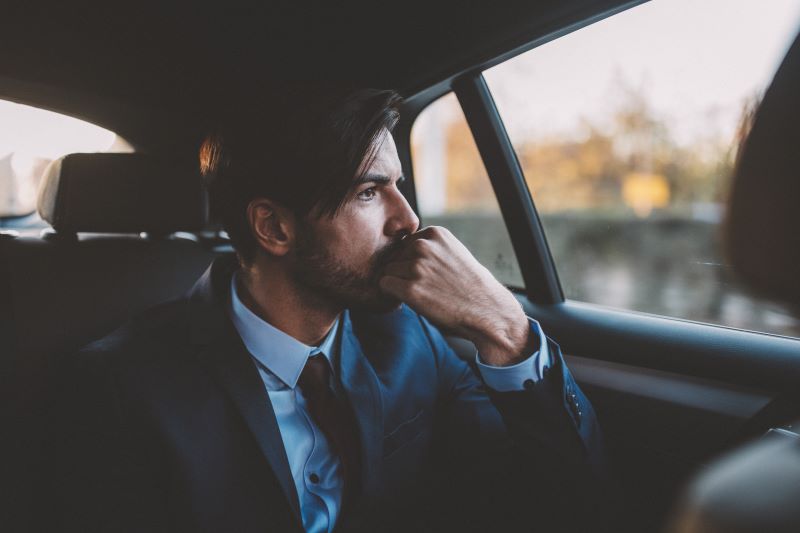 Depression relapse occurs when depressive symptoms return after an individual has completed treatment for a depressive episode. The American Psychiatric Association tells us that at least 60% of people who have experienced one depressive episode will have another one at some point in their lives. (1) 
There's no way to predict which patients might experience a relapse, and which ones won't. No matter what depression treatment is being used, some people will relapse and others won't.  
The possibility of a depression relapse can be scary. It can feel as if all the progress they've made has gone out the window. But that's not true. There are ways to identify a possible relapse in order to seek help early on and hopefully prevent a full-blown depressive episode. 
What Are the Early Signs of a Depression Relapse?
The signs of depression relapse are very similar to the initial signs of depression. Depression relapse symptoms can differ from the symptoms a patient experienced during a previous depressive episode. Signs of depression relapse may include:
Feeling sad or anxious for more than 2 weeks
Lack of interest in hobbies and activities
Isolation and withdrawal from friends and social situations
Feeling worthless or unworthy
Changes in sleeping patterns
Changes in appetite and eating habits
Fatigue
Increased irritability
Difficulty with memory and concentration
Unexplained physical aches and pains
Why Do Depression Relapses Occur?
Not following one's treatment plan or stopping treatment early: Not following your treatment protocol or not completing treatment increases the risk of relapse. It's important to follow all treatment instructions exactly as outlined by your doctor.
Difficult or stressful life events: Life events such as divorce, the anticipation of a medical exam, losing one's job, or grieving the loss of a loved one can trigger depression.
Exposure to triggers: Common triggers for depressive symptoms can include negative self-talk, overextending oneself or overscheduling, and not getting enough sleep.
Hormonal changes: Pregnancy and menopause can cause hormonal changes that can contribute to depression relapse.
What to Do if Your Depression is Coming Back
If you think you're experiencing symptoms of depression relapse, make an appointment with your psychiatrist or with your doctor. It can feel scary and overwhelming to notice signs of depression again. But seeking help when you first start to think "my depression is back" can help you and your doctor manage symptoms and prevent a new depressive episode. 
A return or worsening of symptoms can mean that your current treatment is not working. Your doctor may recommend adjusting your current treatment or trying a new treatment. Treatments that may help with preventing depression relapse include:
Adjusting your current dose of medication or trying a new medication: Some patients may find that their antidepressant is no longer relieving their depressive symptoms. In this case, your doctor may suggest adjusting the dosage or trying a new medication.
Transcranial magnetic stimulation (TMS): TMS depression treatment has been shown to significantly reduce the risk of relapse in patients diagnosed with depression. (2) TMS has also been shown to be a safe and effective treatment for pregnant women.
Exercise: Consistent aerobic exercise reduces depressive symptoms when done regularly (for at least 9 weeks). (3) However, exercise alone should not be a substitute for TMS, medication therapy, or talk therapy.
Talk therapy: Talk therapy, like cognitive behavioral therapy and interpersonal therapy, helps individuals with depression identify and manage negative thought behaviors as well as learn how to adapt to and resolve stressful life events. (4)
Wellness practices: Wellness practices are an important part of any depression treatment plan. Patients can use wellness practice to manage depressive symptoms both during and after treatment.
To learn more about depression and available treatment options, visit our website.
---
References:
1. C. Steven Richards and Michael G. Perri (Editors) (2010). Relapse Prevention for Depression. American Psychological Association. https://www.apa.org/pubs/books/4318072?tab=3. Accessed February 19, 2020.
2. Wang HN, Wang XX, Zhang RG, et al. Clustered repetitive transcranial magnetic stimulation for the prevention of depressive relapse/recurrence: a randomized controlled trial. Transl Psychiatry. 2017;7(12):1292. https://www.ncbi.nlm.nih.gov/pmc/articles/PMC5802466/. Accessed February 19, 2020.
3. Morres I, Hatzigeorgiadis A, Stathi A, Comoutos N, Arpin-Cribbie C, Krommidas C, and Theodorakis Y. Aerobic exercise for adult patients with major depressive disorder in mental health services: A systematic review and meta-analysis. Depression and Anxiety. October 2018. https://onlinelibrary.wiley.com/doi/full/10.1002/da.22842. Accessed February 19, 2020.
4. Overcoming depression: How psychologists help with depressive disorders. American Psychological Association. Published October 2016. https://www.apa.org/helpcenter/depression. Accessed February 19, 2020.