What do you think of this article?
By Dr. David Woo - August 13, 2019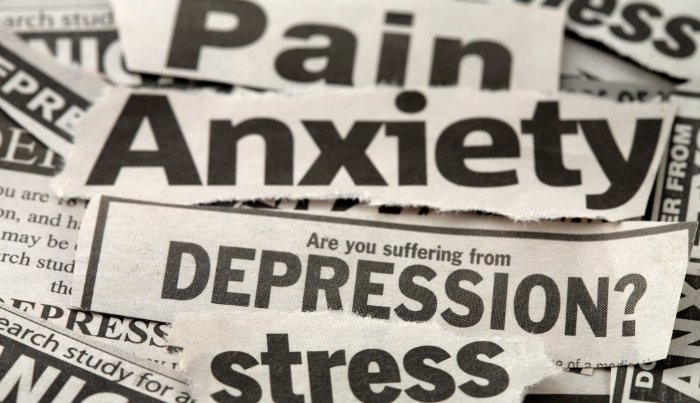 Since it's approval in 2008 for the treatment of depression, TMS hasn't received a significant amount of media coverage, but recently this has started to change. Today, TMS is getting a lot more attention as patients are trying this novel therapy and sharing their results. Researchers also continue to investigate possible uses for TMS in patients with other mental health conditions and share their results. Below are a few of the most recent and exciting stories about TMS.
A Woman in Boston Shares How She Found Relief From Crippling Depression With TMS
After 10 years of debilitating depression and dozens of failed treatments, Molly from Massachusetts found relief from depressive symptoms with TMS. Molly felt helpless when she was unable to find relief from her depression. She tried antidepressants, participated in 24 clinical trials for different depression medications, and even sought help from a Shamanic healer — each treatment failed to relieve Molly's symptoms. After doing some research, Molly decided to try TMS. Finally, after seven treatments, Molly began to see the results she was seeking and achieved total remission.

Comments: Most insurance companies do cover TMS depression treatment NYC. However, it may be reviewed on a case-by-case basis, meaning that you are not guaranteed coverage. If you're interested in learning whether your insurance company will cover TMS therapy, call your insurance provider. You can also learn more about TMS therapy costs here.

Click here to read the full story.
A Preliminary New Study Shows That TMS May Help Improve Cognitive Function in Patients With Age-Related Memory Issues
A study published in April by Northwestern University showed an improvement in long-term memory recall in participants with age-related memory loss. During this study, 16 adults between the ages of 64 and 80 were either given active TMS or sham (placebo) TMS once a day for five consecutive days. Patients who received active TMS experienced improvement in memory recall.

Comments: This is a preliminary study that observed a small number of patients. More trials involving a larger number of participants are needed to confirm the efficacy of TMS for age-related memory loss, but this study is a promising start to proving the efficacy of TMS for clinical uses other than depression and OCD.

Click here to read the full story.
Click here to read the study abstract.
A Woman in California Attributes Recovery From PTSD to TMS
A California mother named Julie found relief from her PTSD symptoms after completing treatment with TMS. Julie developed PTSD nearly 15 years ago after she was the victim of sexual assault. At one point, Julie was taking four antidepressants concurrently. After 36 sessions of TMS, Julie is symptom-free and down to taking only one antidepressant.

Comments: TMS is not currently approved by the FDA for the treatment of PTSD. However, there is strong evidence that shows that TMS can help patients with PTSD. (1) For this reason, many doctors including myself recommend the off-label use of TMS for PTSD.
Click here to read the full story.
---
Resources:
1. Namgung E, Kim M, and Yoon S. Repetitive transcranial magnetic stimulation in trauma-related conditions. Neuropsychiatric Disease and Treatment. 2019;15:701–712. Click Here. Accessed July 16, 2019.