What do you think of this article?
By Dr. David Woo - October 6, 2020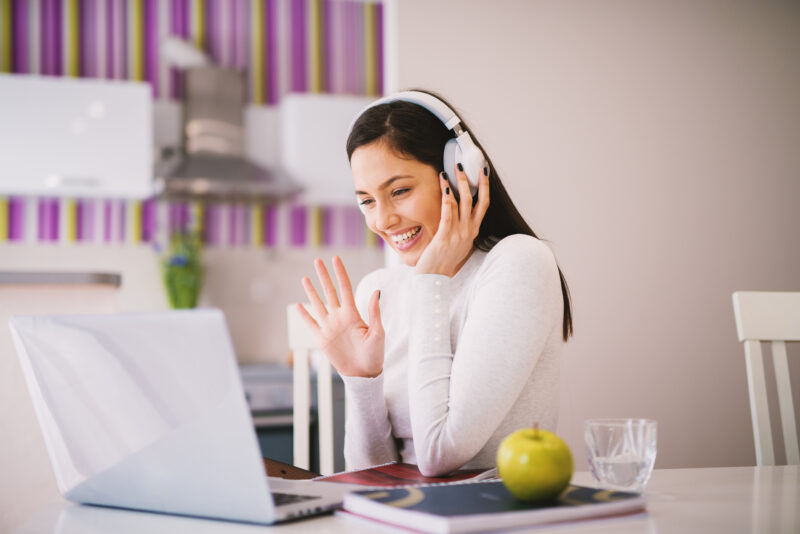 Staying in touch with family and friends is important, especially if you have depression. Although cities are starting to re-open public establishments, until there's a vaccine, it's still advisable to adhere to social distancing guidelines and avoid unnecessary travel, which likely means that you're not spending as much time with family and friends as you should.
Adapt a Favorite Activity for Zoom
Do you and your family/friend group have a favorite activity to do together? Try to think of a way to adapt it to Zoom. For example, if you like cooking together, pick a recipe, and do a video call while you all make the same dish at your houses.
Watch a Movie or Favorite TV Show Together
Pick a movie that everyone wants to watch and press "play" at the same time. You can decide that everyone will keep their microphones on so they can talk and comment throughout the movie, or you could just chat using a texting app.
Play Online Board Games
Has it been a while since you've played a board game? Many websites, like Arkadium and Board Games Arena, allow you to play board games for free online with friends and family. Bring back family board game night — keep it interesting by playing a different game each time.
Play Silly Childhood Favorite Games
Revisit nostalgic childhood games with your friends. Many can be adapted to play over a video call, like:
20 Questions: One person thinks of something, and the others ask a total of 20 yes or no questions to try and guess what it is. Each person takes turns thinking of something. You can make this game more fun by playing in teams.
Two Truths and a Lie: Each person takes turns saying three things about themselves. Two of the statements must be true and one must be a lie. The others must guess which statement is the lie.
Truth or Dare: Each person takes turns choosing a "truth" or "dare." If you choose "truth," you must truthfully answer the question you're asked. If you choose "dare," you must perform the dare presented to you.
Virtual Disco Dance Party
Create a digital dance party and get moving while dancing to your favorite tunes. Nominate a friend or family member to be the DJ for the night — or each person can take a turn DJ-ing for a little while. Everyone else mutes their microphones and dances the night away.
Don't Have Time for a Long Call? Consider a Check-In
It's important to stay connected to friends and family, especially if you're struggling with depression. You don't need to always make hour-long video calls with zero distractions. Even a 10-minute check-in while you're folding laundry can help you stay grounded. To help prevent feelings of loneliness and isolation, consider scheduling a weekly check-in or activity with friends and family.