What do you think of this article?
By Dr. David Woo - June 18, 2021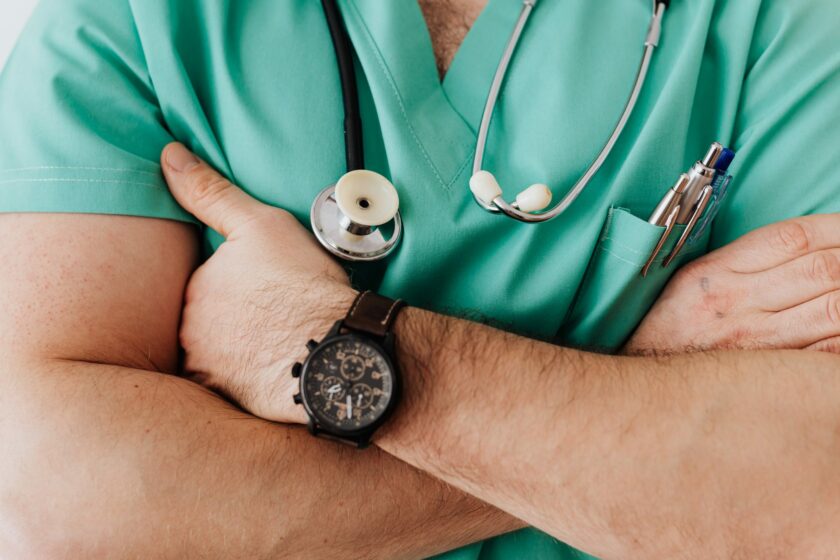 Therapist, psychologist, and psychiatrist are three terms that are often easily confused. While these mental health providers all work closely with their patients to improve mental health, they each have different educational backgrounds and may play different roles in treatment.
Below, we take a look at each profession to help you understand the difference between these three types of mental health providers.
Therapist (LMHC, LPC, NCC, LMFT, LCSW, and others)
A therapist has an educational background and training in psychotherapy. A therapist typically has a master's degree in psychology or counseling, or may be a licensed social worker.
Therapists help their patients work through mental health issues using talk therapy. Because a therapist is not a medical doctor, they can't recommend or prescribe medication, but they can refer patients to a psychiatrist for evaluation if they think medication may help their condition improve.
Though a therapist is not an MD, they may help an MD treat patients with diagnosed mental health disorders. If the patient has a disorder like depression or anxiety, therapy may help them identify and clarify their feelings. But many people who don't have a diagnosable mental health disorder can also benefit from therapy. Therapy can help someone manage stress and deal with past traumas that affect them today. Many people without a mental health disorder seek therapy for help dealing with:
Life transitions, like job change or moving to a different city
Anger management
Relationship conflicts
Grief and loss
Psychologist (PhD or PsyD)
A clinical psychologist is similar to a therapist, but has a PhD. A clinical psychologist is often more highly specialized in one area, such as child psychology, substance abuse disorder treatment, or the treatment of specific mental health disorders.
Clinical psychologists can perform psychological testing to diagnose patients and determine the best treatment for them. They may also use behavioral intervention to help patients take actions that will help them improve their mental, emotional, and behavioral health. Examples of behavioral interventions include setting new routines and positive self talk.
Psychologists need to complete a doctorate degree, like a PhD or a PsyD (Doctor of Psychology). So even though a clinical psychologist will typically be referred to as "Doctor," they aren't an MD, and thus can't prescribe medication. They may refer their patient to a medical doctor if they think medication may help the person's symptoms improve.
Psychiatrist (MD)
A psychiatrist is a medical doctor (MD) who works to prevent, diagnose, and treat emotional, behavioral, and mental disorders. Psychiatrists are trained in general medicine and complete medical school. After medical school, psychiatrists are required to complete four years of supervised residency training in psychiatry.
Because a psychiatrist is an MD, they are able to prescribe medication. They often also help patients manage their condition with techniques like neuromodulation (therapies that target nerve cell activity in the brain, such as transcranial magnetic stimulation) and psychotherapy.
Psychiatrists treat a wide range of emotional, mental, and behavioral health issues. Many mental health disorders (such as bipolar disorder or schizophrenia) require medication in order to be managed effectively, which means that it's necessary for the patient to be under the care of a psychiatrist.
Madison Ave TMS & Psychiatry Is Here to Help
At Madison Ave TMS & Psychiatry, our psychiatrist and nurse practitioners are here to help you. If you'd like to schedule an appointment, contact us online or call 212.731.2033.