April 26, 2018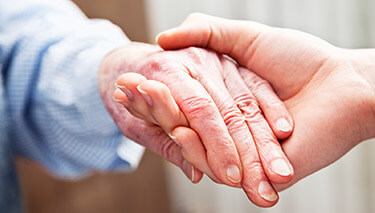 Transcranial magnetic stimulation (TMS) and antidepressant medication are both treatment options for depression that work in different ways. Antidepressant medication restores emotional balance to the chemicals in the brain, while transcranial magnetic stimulation (TMS) uses non-invasive magnetic pulses to stimulate the brain's mood center.
Studies have found similar success rates with TMS and antidepressant medication. In a 2012 study on TMS, about 37% of people no longer experienced symptoms of depression after treatment.¹ Similarly, a 2008 study of patients taking antidepressant medication found that 33% patients no longer had depressive symptoms.²
The TMS treatment course is shorter than the treatment course for antidepressants. Ongoing treatment with antidepressant medication is necessary for many patients. On the other hand, TMS treatment is completed in under two months, yet shows lasting results. In a study that looked at patients' progress one year after receiving TMS, 65.8% of patients who were free of symptoms after treatment continued to feel better, with 50% continuing to experience no symptoms at all.³
TMS has fewer side effects than medication. The main difference between TMS and antidepressant medication is the side effects. Common side effects of each treatment include:
Side Effects of TMS

Side Effects of Antidepressant Medication⁴,⁵

Headache

Scalp discomfort in the first week of treatment

Weight gain

Sexual dysfunction

Nausea

Dry mouth

Sedation
The side effects of antidepressant medication can be difficult to manage, especially when they are ongoing. TMS, on the other hand, has none of the ongoing side effects of medication treatment. Headache and scalp discomfort may be experienced only briefly by some patients. TMS is associated with a rare risk of seizure but the likelihood of experiencing a seizure is low, with only 1 seizure recorded per 30,000 treatments.⁶ Overall, the side effects of TMS are minor and short in duration.
The choice of TMS versus medication will depend on each patient's needs, medical history, and doctor's treatment recommendation. If you are interested in finding out if TMS is a good treatment option for you, take our quiz.
References
---